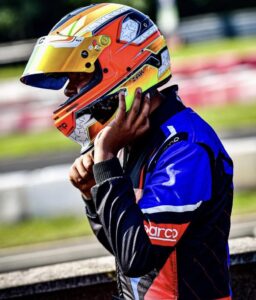 Zamp Helmets offer top quality helmets with leading-edge technology at an affordable price.
Founded in the USA, Zamp are famed for offering incredible quality at a hugely competitive price point. When compared with other brands on the market, you will see that our product offer the best value, features, and designs. It is our belief that racing does not have to be restrictive and prohibit participation due to price. We want to make participation for as wide a group of people as easy as possible.
What makes our products different
Our helmets, suits, gloves and other accessories all meet a full range of safety standards, such as FIA 8859-2015, Snell SA 2020 and CMR 2016. Whether you are just starting out in karting, or competing at top level international championships, there is a product to suit your need.
Whether you're in club motorsport, karting or the world's most prestigious race series, Zamp has the helmet for you.
From the market entry Full Face RZ 56, perfect for track days and closed cock-pit racing. To our revolutionary RZ 70E Switch Helmet, allowing you to easily configure your helmet for a variety of racing setups. The Zamp range offers standard white and black helmets, along with a stunning array of painted, graphic helmets.
Making it your own
Personalising your helmet for the best race day set up has never been easier. With our full range of Accessories, every Zamp Helmet can be fitted up with an aftermarket Z20 visor. From eye-catching Iridium and Prism visors to the Amber visor (perfect for use in low light conditions). Zamp also offers a range of Anodized Visor Screws as well as Visor Tear Offs.
So whether you are looking for a cheap and affordable route into racing, or you are looking for your next competitive advantage, Zamp has you covered!
If you have any questions or queries please don't hesitate to get in touch at info@zamphelmets.eu
(Zamp Helmets are imported by Helmet28 Ltd)