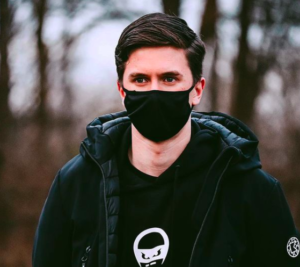 My name is Rick den Hartog, I am 21 years old and from The Netherlands. Since I was a little kid I dreamed of being a race driver and I started go karting back in 2013. After some successful years In rental karting (winning some championships, becoming Dutch champion and 3rd best in the Benelux), I jumped In the Dutch Rotax Max series in 2018 with some great sponsors. After that, I decided to get back to rental karting and help others (In particular children) with their racing career. That went great as I now have the biggest racing school In The Netherlands with over 170 active talents in our Race Academy. It gives me a lot of energy to see these young drivers develop and getting faster every time. My dream is to have my own go karting track one day.
Name – Rick den Hartog /@rickdenhartog99
Age – 21 (15 July 1999)
Country – Netherlands
Current Race Series – Rental karting (endurance races)
Race Team – Den Hartog Racing
Driver Q&A
Which Zamp Helmet are you Wearing this Season?
Zamp RZ 70E Switch White
Best Racing Memory?
Winning a Dutch championship in rental karting in 2016.
Favourite Track?
Kerpen, Germany
Dream Race to Take Part in?
A rental karting race against the best F1 drivers 😉
Goals for 2021 Season?
Helping more young talents with racing and having a successful year with my Den Hartog Racing team.
Hobbies Outside of Racing?
Travel, playing football and good food
Who Is Your Racing Hero?
Michael Schumacher