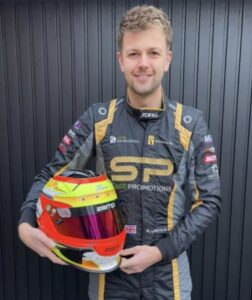 I have been racing for 22 years since the age of 11 in karting. Since then, I have raced single seaters, sports prototypes and GT cars, winning 13 championships along the way. I am an A grade ARDS instructor and driver coach and I have been working with various drivers and race teams in different series on track days, test days and race weekends supporting and coaching drivers since 2008.
Name – Ryan Lindsay
Age – 33
Country – UK
Current Race Series – British Endurance Championship, Radical Challenge, Prototype UK Cup, Praga Cup
Race Team – ING Sport and other teams (still to be decided) for the Radical, Revolution and possible Praga races
Kart/Car for 2022 – BMW Z4 GT3, Radical SR3, Revolution A-One, possibly Praga R1
Driver Q&A
Which Zamp Helmet are you Wearing this Season?
Best Racing Memory?
Getting on the podium in my first GT3 race in the awesome BMW Z4 GT3
Favourite Track?
Spa Francorchamps
Dream Race to Take Part in?
Le Mans
Goals for 2022 Season?
I work as a driver coach so my aim is to get the best out of my drivers and see them winning races, as well as myself hopefully winning some races and fighting for the British Endurance Championship.
Hobbies Outside of Racing?
Gym, golf, table tennis, mountain biking, scuba diving
Who Is Your Racing Hero?
Ayrton Senna