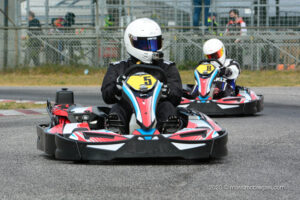 Welcome to Vadoalmax, the channel dedicated to the world of kart rental, with vlogs, practical guides and much more onmotorsport! I make videos relating to rental karts and motorsport covering content ranging from vlogs to tutorials. I started my channel as a way to share my passion with other people with a goal to make the world of rental karts grow and become more prominent.
Partner Q&A
Which Zamp Helmet are you Wearing this Season?
For this 2021 season I will be wearing my new RZ 35E White
Best Racing Memory?
My first ever 24H race in Jesolo this year
Favourite Track?
Pista Azzurra in Jesolo & Cremona karting
Dream Race to Take Part in?
24h of Le Mans
Goals for 2021 Season?
Bringing the trophies home
Hobbies Outside of Racing?
Football, music and cooking
Who Is Your Racing Hero?
Alex Zanardi