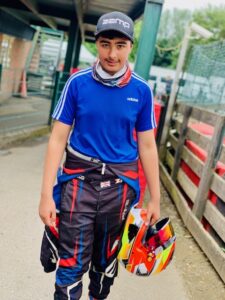 Zak grew up watching F1 and has always loved speed. Zak started indoor karting at 9 and half years old, and within 3 months he took 3rd place nationally. Zak then moved on and did 5 outdoor corporate championships at Rye House, winning 4 and finishing vice champion in 5th. Even though Zak started racing later in life compared to most drivers, his natural talent and excellent race craft more than compensate for his lack of experience. Zak proved this by finishing an amazing 12th out of 50+ entries in his rookie season at the hugely competitive Whilton Mill Club Championship in IAME X30 class. Zak is an ultra competitive individual, driven by the passion to succeed. Always learning Always moving forward. 
Name – Zaki Hussain / @ZakRacing13
Age – 13
Country – UK
Current Race Series – SuperOne Series, Ultimate Karting Championship & Whilton Mill Club Championship. 
Race Team – Croc Promotion (IAME X30) and ASR Karting (Rotax)
Kart/Car for 2021 – Mad Croc Chassis 
Driver Q&A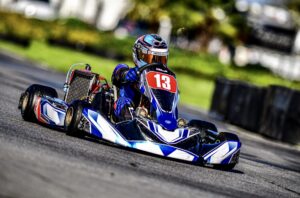 1. 

Wh

ich

 

Zamp

 Helmet are you 

W

earing this 

S

eason?
Looking forward to wearing my awesome Zamp RZ70E Switch Orange/Yellow helmet. 
2. 

Best Racing Memory

?
I have several best moments, but my first win in Rotax Junior class at Rye House in August 2020 was special. 
3. 

Favourite Track

?
Even though I've only been there once, Rowrah track in Cumbria is my favourite track.
4. 

Dream Race

 to Take Part in?
I'd love to take part in IAME X30 World Finals racing against the best in the world. 
5. 

Goals for 2021 Season?
I'm excited for 2021 as I will be competing in SuperOne Series (Rotax), Ultimate Karting Championship (UKC IAME X30) and Whilton Mill Club Championship. My goal is to win! 
6. 

Hobbies Outside of Racing?
I love to play tennis, dodgeball, play F1 on PlayStation, riding my bike, listening to music and enjoy painting. 
7. 

Who Is Your Racing Hero?
Lando Norris as he's funny, has a good sense of humour and a great driver, even though he's still quite new to F1.