We know that understanding what Homologation you need (FIA / SNELL / CMR) can sometimes feel like a bit of a mine field. If you're currently racing in a series that requires FIA homologation, we've put together a handy guide, along with some of our top product picks for you to browse through!
What is FIA Homologation?
FIA Standards are recognised throughout the UK and Europe Motorsport events and represent a higher level of safety standards than the SNELL homologation.
Which Zamp Helmets Are Covered By FIA Standards?
Our revolutionary RZ-70E SWITCH Helmet with it's unique system allows you to easily configure your helmet for a variety of racing setups and is FIA 8859-2015/Snell SA-2020 Approved. Not only does this helmet come with an incredibly eye-catching graphic design, it is also one of our most comfortable, lightweight helmets due to it's Composite Aramid mix design. With interchangeable liners and pre-drilled M6 terminals for HANS Post attachment, it's no wonder that this helmet is one of our best-sellers.
The RL-70E offers the same specifications and unique systems as our extremely popular RZ 70E, but with an open face design, perfect for those drivers looking for a Touring Car look. Offering both FIA 8859-2015/Snell SA-2015 homologations, pre-drilled M6 Terminal points for HANS Posts, and weighing in at just 1520 g +/-30 g in size M, this helmet is the perfect choice for those looking for an open-face look on a certified full-face helmet.
What Our Customers Say About Our FIA Helmets
"Quality is great, finish is classy with plenty of vent holes (which is what I was after) and I'm pleased to note that it has the classic D-ring fastener which is simple, adjustable and reliable (no need for fancy buckles, D-rings are stronger). It came with a complimentary bag and the quality/practicality is much better than I thought it would be, very easy to open and well thought out. I'd happily buy another…and probably will eventually. Recommended."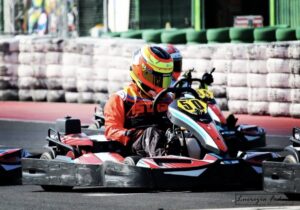 "The helmet is fantastic, zero noise, comfortable and really beautiful, I would recommend it to everyone! Top quality"
"I would say that the quality/price ratio is Amazing and the customer service experience was great. I love my Zamp helmet"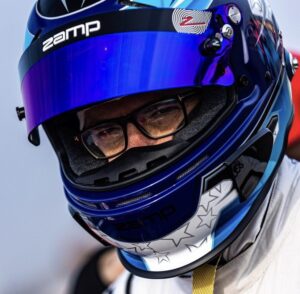 "A very nice helmet that fits well and feels very safe. In addition, a beautiful design, especially in combination with a rear spoiler and a coloured visor. Recommended!"
"I already have a much loved older Zamp helmet and this RZ35 is even better, the quality and attention to detail matches helmets from much more expensive brands and comfort and fit is so good it makes me realise how bad my old Bell helmet fitted me. I cannot see me buying any other brand from now on."
"Great Karting helmet, light and comfortable even on hot and sunny days thanks to the great ventilation. I would recommend it for sure. Two teammates are going for this as well."