As a primarily outdoor sport, motorsport has by no means been the heaviest hit in the COVID-19 pandemic and ensuing restrictions. However, there's no denying that it has had an impact nonetheless.
Aside from key events in the racing calendar being cancelled, such as the Isle of Man TT, the Moto GP World Championship and even the NASCAR series across the pond, the pandemic seems to have had it's biggest affect on the drivers themselves.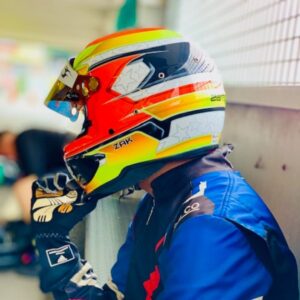 When speaking with one of Zamp's sponsored karting drivers, Zak Hussein (wears RZ 70E Switch Orange/Yellow), he noted "It affected us financially as my father lost his job during lockdown, meaning he had to get a loan in order to keep me racing." Adding to the financial burden, he also shared that "with all of the championships being condensed, we were absolutely hectic with travelling up and down the country pretty much every weekend". One thing COVID-19 couldn't take away, however, was the "great memories" that were made within his team throughout these times.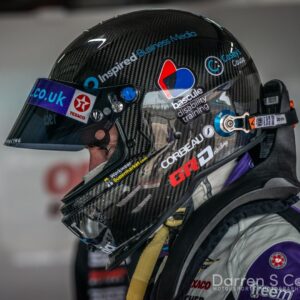 With the introduction of incentives & campaigns such as Motorsport UK's "Getting Back On Track", working with the government to determine the safest way back into racing, it's clear to see that the industry is beginning to bounce back. In a conversation with Team BRIT racer & Zamp ambassador, Andy Tucker (wears RZ 44CE), he noted "I've loved welcoming the return of fans as well as guests of the team to race weekends. We've shared some brilliant moments this year and it's going to be bigger and better next season."
One thing is for sure: the racing community can't wait to get back on the track. A study conducted in February 2021 by the University of Bolton reported that "despite the lack of events, 53% of the surveyed motorsport fans said that they would definitely attend an event when health officials say that it is safe to do so, and 40% saying that they would attend with a degree of caution."
Here at Zamp Helmets, we have been delighted to see things returning to 'normal' within the industry and we feel extremely fortunate to have maintain a steady growth throughout the pandemic. We're excited to see the return of events, track days & racing and we absolutely love seeing you all using your Zamp products in doing so.
Be sure to follow us across our Instagram, Facebook & YouTube accounts to get inspiration, updates & announcements on all things Zamp!