The first of it's kind within the motorsport industry, our Helmet Builder tool will allow you to create the helmet you have always wanted, without running the risk of forgetting the key components needed, or wondering what it will actually look like when it arrives.
With the new Zamp Helmet Builder tool, you can walk through the process of adding visors, screws, HANS posts, comms kits, spoilers, accessories and more, with ease.
And it couldn't be easier to use!
Step one: Choose your Zamp Helmet and click 'Build Your Helmet'.
Step two: Enter the Helmet Builder tool and select your Visor.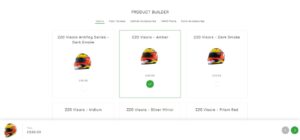 Step three: Select your Visor Screws.
Step four: Select your Helmet Accessories.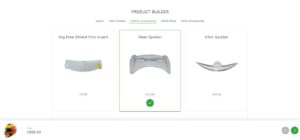 Step five: Select your HANS posts (where applicable)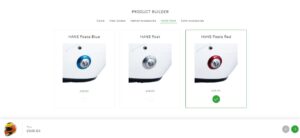 Step five: Select your Other Accessories.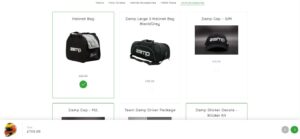 Step six: Checkout
Not only will this give you a better representation of how your finished helmet will look, but it'll also stop those annoying after-thoughts of "I should've added a chin spoiler to that order!", or "I wonder what that prism would look like on my new lid..?"