What are HANS Posts and FHR devices
An FHR is a Frontal Head Restraint: it's the general term for what is often called a HANS device.
HANS is actually a trademarked name (an acronym for Head and Neck Support) that only certain manufacturers can use. It's the most common term for these devices.
HANS Posts – these are the posts/screws that attach to your helmet, through something called the M6 terminal, to enable the Device to be safely attached.
What does a HANS device do?
HANS devices are designed to restrain a driver's head – compared to the body – during a front and angled-front racing crash. Due to the restriction of the head, the impact on the neck is greatly reduced, thus reducing the risk of injury.
All the Zamp Helmets listed here come with the pre-drilled M6 terminal. So if you need to run a device, you are set up to do so and it only takes a couple of minutes to fit.
Do Zamp Helmets come with Posts fitted?
Every adult Zamp Helmet comes with the M6 Terminal pre-drilled, meaning that you can add HANS Posts. It only takes a couple of minutes to fit – you can see a video of how to do this HERE. All Posts are sold as a pair and are FIA 8858-2010 approved.
Can I choose the colour to fit with the design of my helmet?
We offer devices in 3 different colours: Red, Blue and Silver. This gives you the ultimate choice to match up to your Helmet's paintwork.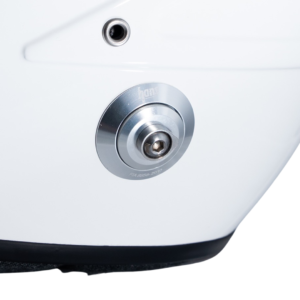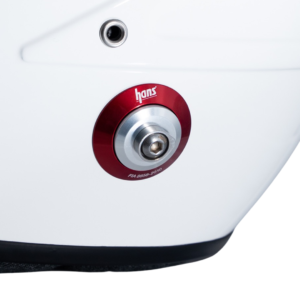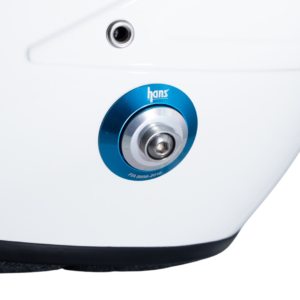 What our customers say
"Look great and they are ok for official championships 🏆. It only took me about 5 minutes to install them." – Fernando Durán Macho
"Really good addition to make the helmet look great and good quality" – Dean Clayton
"Arrived on time, very very easy fit, totally happy with my purchase, thank you Zamp" – Derek Alldridge
For more information on fitting or selecting, please contact a member of our team.