Drivers are always looking for ways to stand out on track and create a 'look' of their own; from the classic Ferrari Red or the Blue and Green of Ayrton Senna's helmet. For most drivers 'racing colours' are a fundamental part of their set up so making sure you have a helmet that matches your team colours, livery or race suit is key. At Zamp Helmets we offer an incredible range of customisable Graphic Helmets in an array of colours. Below is a guide to pick the helmet and accessories that will best match your look.
Firstly we need to break down the colour wheel…
Complimentary colours:
These are directly opposite colours on the spectrum. Let's use blue as the example. The blues are directly opposite from the orange so, any helmets with orange will work well with the Prism Blue Visor. Equally if you have Green Helmet you may want to look at the Red Prism visor or the Red Anodized Visor Boltz.
Analogous colours: These colours sit right next to each other on the colour wheel. So a great example for the would be the RZ 42Y Green / Silver helmet, the closest colour to Green on the colour wheel is the yellow/gold, so matching a Gold Prism Visor would (and is) the perfect combination. Another great example of this is with the NEW RZ 62 Pink / Purple Helmet which works fantastically with the Blue Prism Visor.
Monochromatic: This colour scheme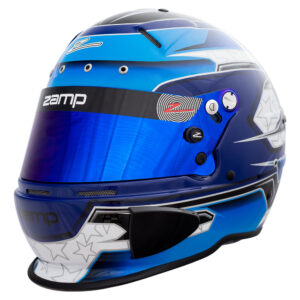 would mean that you have all of your colours matching but just using different shades of the same colour! So if we look at the RZ 70E Blue / Light Blue with the Blue Prism Visor you will see that there are multiple shades of Blues on show all complimenting each other perfectly. You can even throw in the Blue Anodized Visor screws if you wanted to make this even more blue!