We're delighted to announce the release of the brand new Zamp RZ-42Y CMR Youth Racing Helmet – the ultimate Karting helmet.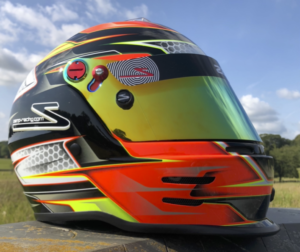 With SNELL CMR2016 Standard (for junior racers requiring the standard CMR homologation), boasting the most up to date features including composite Kevlar-mix lightweight shell, Z-20 Series 2.5m clear shield and plush fire-retardant interior; the RZ-42Y is smaller & lighter but filled with all the top specs and features as the adult helmet.
WHO IS IT FOR?
This affordable and stylish helmet is the best in class and is the perfect option for any young karter looking to stand out from the competition.
If you're looking for a super lightweight helmet with all of the top specification points, this is the helmet for you. Aside from the clear functional benefits, features such as multiple vents & removable/washable liners allow for optimum comfort for all wearers.
On top of all of these fantastic features, you're guaranteed to turn heads on the track with the awesome, eye-catching design (because that counts just as much, right?). Be sure to add your choice of visor too to make sure you're keeping things as striking as possible.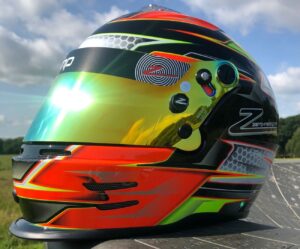 Available in sizes 52cm, 54cm, 56cm & 57cm, grab yours NOW and be the envy of the track!
Don't forget to check out our range of accessories too! Not sure which to choose? Check out our handy guide on colour-coding your gear.