We know that understanding what Homologation you need (FIA / SNELL / CMR) can sometimes feel like a bit of a mine field. If you're currently racing in a series that requires CMR homologation, we've put together a handy guide, along with some of our top product picks for you to browse through!
What is CMR Homologation?
CMR2016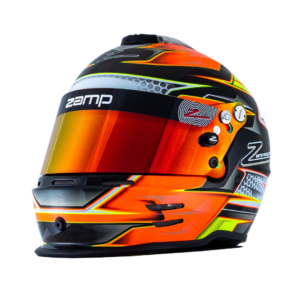 is a standard dedicated solely to junior (under 16) kart racing. This standard focuses on specific factors such as weight to ensure minimal rotational mass in the event of an accident. Snell CMR2016 is the latest homologation for junior helmets.
Permissible helmet weights depend on the smallest head circumference for which the helmet is intended and whether the helmet is configured to accept a face shield. Headgear shall be weighed in the most massive configuration possible with accompanying helmet paraphernalia.

Which Zamp Helmets Are Covered By CMR Standards?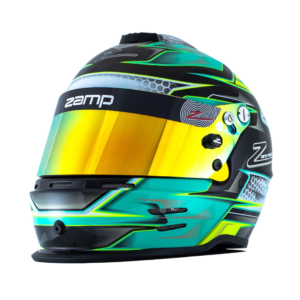 The Zamp RZ-42Y CMR Youth Racing Helmet is the ultimate Karting helmet with CMR2016. Designed for junior racers in karting that require the standard CMR homologation and boasting the most up to date features, the RZ-42Y is smaller and lighter but still filled with all the tops specs and features as the adult helmet. This affordable and stylish helmet is the best in class and is the perfect option for any young karter. Please note, this model cannot be worn by an adult, it designed for youth karting ONLY.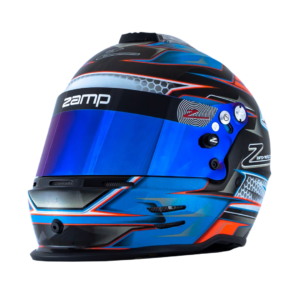 Constructed from a super lightweight composite fibreglass shell with multiple vents for optimum ventilation. The helmet also comes with removable liners to make washing the helmet easy and efficient so it stays in tip top condition for even longer.
This stunning pre-painted helmet is available in a variety of colour-ways (also available in black & white), finished to a sublime standard and offers a brilliant alternative to paying for an after market paint job.
What our Customers Say About Our CMR Helmets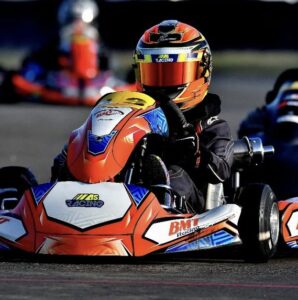 "This helmet was a great purchase for myself. Insanely light and really comfortable. Bought it with the red visor and has an amazing look. Great helmet for the price especially that it is a regulated and CMR certified."
"Fantastic quality and finish, some amazing quality touches that make this a very premium feel helmet for my sons karting. Delivered in only 3 days"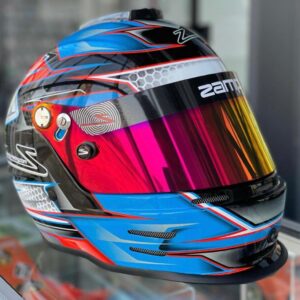 "I am very happy with the helmet that we received and I could not believe the quality for a £300 helmet. The customer service was excellent and the helmet arrived on the day that it was supposed to. I would recommend these helmets to anyone."
"Great helmet. My son was over the moon when he got this. Great finish and a perfect fit for him. Lots of turned heads down the track when they see this great paint work over the usual white."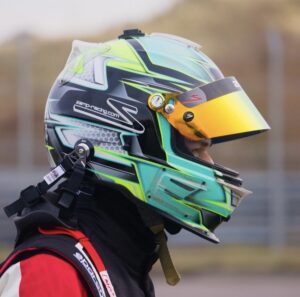 "Excellent helmet great fit. Really appreciated the info and help to make sure it was the right fit for my son. I can't wait to get one for myself now."