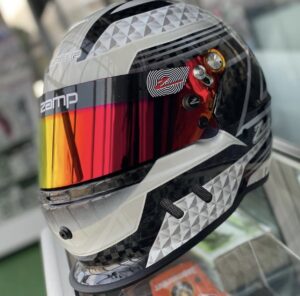 A carbon helmet has long been a hugely sought after item in racing, with price tags stretching into the thousands they can be a huge expense, but are they worth the extra money?
It is often thought that the weight of Carbon is its biggest selling point, however it is the protection and strength of carbon that makes it so special. As a result they offer unrivalled protection from impact and penetration.
So if you are driving in an open cock-pit where you could be hit by debris they really deserve consideration.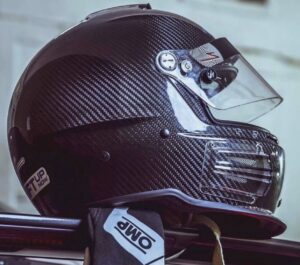 It is also true that carbon helmets weigh less than they composite rivals, although not always as much you as you might think. The Zamp RZ 44CE weighs 90 grams less than its composite equivalent. It is worth noting that the RZ 44CE does include a number of additional accessories (air vents, spoilers etc.) which if removed would increase the weight disparity further.
Carbon helmets will also tend to include some additional premium features to help warrant the higher price tag. Within the Zamp Carbon range you will find our top of the line premium internal liner which provide the most comfortable and secure fitment, this is showcased in the RZ 65D. The RZ 44CE also include both the Rear and Chin Spoilers as standard, making it the absolute best choice for open cockpit racing.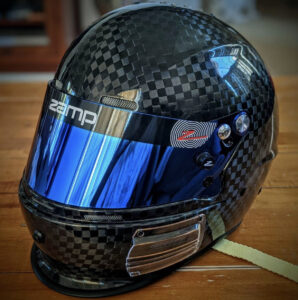 The final thing to consider is the appearance of carbon. Whilst this doesn't impact the performance of the helmet, a beautiful carbon weave looks stunning … and you can't put a price on looking good 😉