We know that understanding what Homologation you need (FIA / SNELL / CMR) can sometimes feel like a bit of a mine field. If you're currently racing in a series that requires Snell homologation, we've put together a handy guide, along with some of our top product picks for you to browse through!
What is Snell Homologation?
Snell Homologation is certified through The Snell Foundation & acts as proof that a helmet passes the safety requirements set out by the Foundation.
Which Zamp Helmets Are Covered By Snell Standards?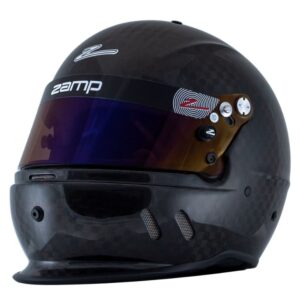 The RZ-65D is the premium carbon helmet. With an attractive thick carbon weave, paired with a stunning Black/Grey graphic in the RZ 65D Black/Grey, it will get noticed at any track around the world. Complete with the new Snell SA2020 rating on an ultra Lightweight Large Carbon Fibre weave, the RZ 65D offers ultimate comfort and safety for drivers in hot weather or on long stints.

A lightweight Aramid Mix construction, coupled with unbelievable air flow results in a superb helmet for the price (£499). Drivers will also have the ability to customise the RZ 62 for a wide array of racing set ups including for Open Wheel, Closed Cockpit, or Kart Racing. Added to this, the RZ 62 is available to some of the most stunning graphics (Pink/Purple, Red/Orange or Blue/Green) seen anywhere in helmet design, these pre-painted helmets offer high level graphics finished to the highest standards.
Our revolutionary RZ-70E SWITCH Helmet with it's unique system allows you to easily configure your helmet for a variety of racing setups and is FIA 8859-2015/Snell SA-2020 Approved. Not only does this helmet come with an incredibly eye-catching graphic design, it is also one of our most comfortable, lightweight helmets due to it's Composite Aramid mix design. With interchangeable liners and pre-drilled M6 terminals for HANS Post attachment, it's no wonder that this helmet is one of our best-sellers.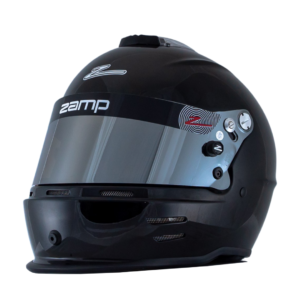 The Zamp RZ-44CE Carbon Auto Racing Helmet offers both SNELL 2015 and FIA 8859 certification. Boasting an ultra-lightweight carbon shell and maximum airflow through the TRI-Tech Air System, the RZ 44CE is a lightweight, attractive carbon helmet at a fantastic price.
The RL-70E offers the same specifications and unique systems as our extremely popular RZ 70E, but with an open face design, perfect for those drivers looking for a Touring Car look. Offering both FIA 8859-2015/Snell SA-2015 homologations, pre-drilled M6 Terminal points for HANS Posts, and weighing in at just 1520 g +/-30 g in size M, this helmet is the perfect choice for those looking for an open-face look on a certified full-face helmet.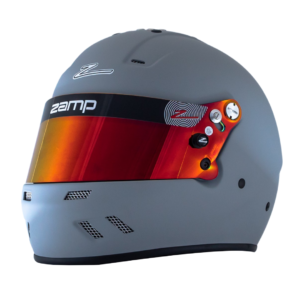 The Zamp RZ-59 Matte Black helmet combines the latest Snell SA2020 helmet technology with quality design to provide the absolute best value helmet in the market! The RZ-59 offers a great fit, high level finish and the most competitive price available in the industry. The stunning Matte finish (available in grey or black) provides a great entry-level helmet for track days, karting and other SA2020 governed racing.
This model provides minimal front venting with a sleek and simple design to aid staying cool and prevent fogging in extreme racing conditions. The RZ 56 lends itself to being a great option for a whole host of racing, including track days, karting & other SA2020 governed racing.
The Zamp RZ-18H is an entry level Open-Face auto racing helmet with SA2020 certification, offers maximum comfort & quality at a hugely competitive price. The RZ-18H has a lightweight fibreglass composite shell with 7 top vents for fantastic air circulation through the helmet, as well as a comfortable plush interior with a removable and washable liner.
What Our Customers Say About Our Snell Helmets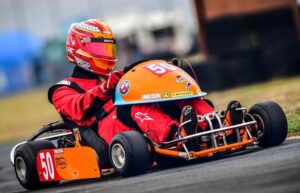 "What an excellent value helmet. Definitely very pleased with my purchase. Comfy and looks good. Can't wait to get some new visors and hopefully get some artwork on it."
"I was looking for a decent Karting helmet as opposed to a motorcycle and this was the cheapest on the market I could find. I am definitely not disappointed. It is well worth the price tag, excellent quality and once I customised, looks great on track. I have also put the dark smoke visor on and it looks even better."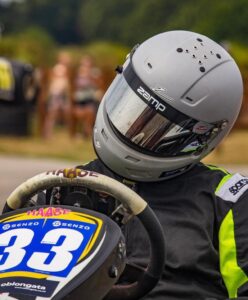 "Looks the dogs on the track, the quality is bang on and goes great with my prism red visor. Great quality and good price, was not left disappointed!"
"I wear a Zamp 44 CE for my British Touring Car Campaign, I couldn't recommend the helmet highly enough. The cooling vents, fit and style is fantastic. I would highly recommend trying Zamp Helmets."
"Currently wear the RZ 44CE, size guide is spot on and fits like a dream. It's so light that I have to remind myself that I'm wearing one. The carbon weave looks amazing and the construction of the helmet on a whole is flawless. Well worth the investment."