At Zamp Helmets, we absolutely love to see & share all of our customers' awesome photos, videos & experiences when using their Zamp products. So we thought, what better way to celebrate that & bring them together than with a blog post solely dedicated to our customers & Drivers?!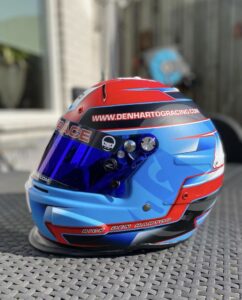 Kicking us off is this epic custom RZ 70E Switch White, courtesy of #TeamZamp Partner, Rick Den Hartog. The RZ 70E Switch White is a firm favourite for custom painting & wrapping, while also providing fantastic technical features, FIA 8859-2015/Snell SA-2020 Approved and all for a superb price.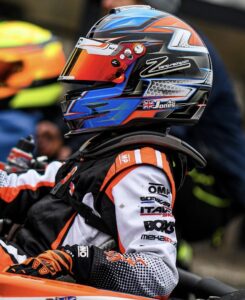 Next up we have this brilliant shot from photographer John East of a young karter ready to roll with their RZ 42 Youth Orange/Blue & Z20 Prism Red Visor to make those graphics really pop 🌟 Designed for junior racers in karting that require the standard CMR homologation, this affordable and stylish helmet is the best in class and is the perfect option for any young karter.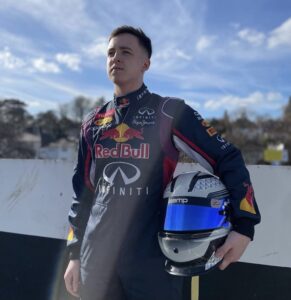 If that's not the face of a racer ready to go, we don't know what is! Joshua Palmer is shown here with the Zamp RZ-65D Black/Grey, paired with a Z20 Prism Blue Visor. The RZ-65D is the premium carbon helmet in our range, capable of running a host of different race set ups. With an attractive thick carbon weave paired with a stunning Black/Grey graphic (and this awesome visor!) it will get noticed at any track around the world.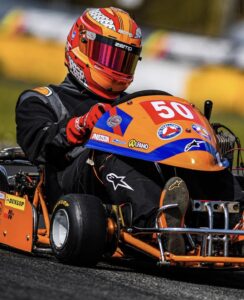 A firm favourite with our team is the RZ 62 Red/Orange. The graphics on this helmet, along with the fantastic technical specification that this helmet provides makes for the perfect race companion. Shown here by Thomas Stone with the Z20 Prism Red Visor, the Zamp RZ 62 offers more unique race set ups than any other helmet in its price range.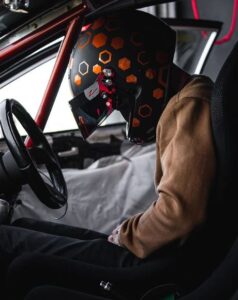 And finally we have another #TeamZamp Driver, Bart 'The Evocator' in his custom RZ-59 Matte Black with Z20 Prism Red Visor. The Zamp RZ-59 Matte Black helmet combines the latest Snell SA2020 helmet technology with quality design to provide the absolute best value helmet in the market! This model provides great ventilation and comfort with a sleek and simple design to aid staying cool and prevent fogging in extreme racing conditions.
Interested to see more of our customers' photos and reviews? Find us on Facebook, Instagram, YouTube & TikTok for more and be sure to tag us in YOUR photos using #TeamZamp!